Description
Learn how to create the popular bokeh effect all inside Adobe After Effects with NO third-party plugins
Use the 3D capabilities of After Effects to achieve dynamic bokeh animation
This effect is so customizable that you can even use a company logo, picture, or even a photo of yourself to become a bokeh particle(As seen in the video above)
This contains video tutorials lasting 3(three) hours
No third-party plugins required: in True Henrythejedi.com Tradition, we save you time and money on expensive plugins by relying on 3D Max's limitless creative possibilitie
---
1. What is the 3D Bokeh in Adobe After Effects DVD?
3D Bokeh Animation Tutorial is a video based training which contains video tutorials that will show you how to animate a simulation effect of
the very popular bokeh using Adobe After Effects without any plugins
| Course Outline | Course Details |
| --- | --- |
| 1 Introduction | Software Used: Adobe After Effects |
| 2 Making 3D Bokeh in Adobe After Effects | Skill Level: Beginner/Intermediate |
| 3 Conclusion | Duration: More Than 3 Hours |
| | File Download Size: 403 Megabytes |
Some of the Content From the Tutorial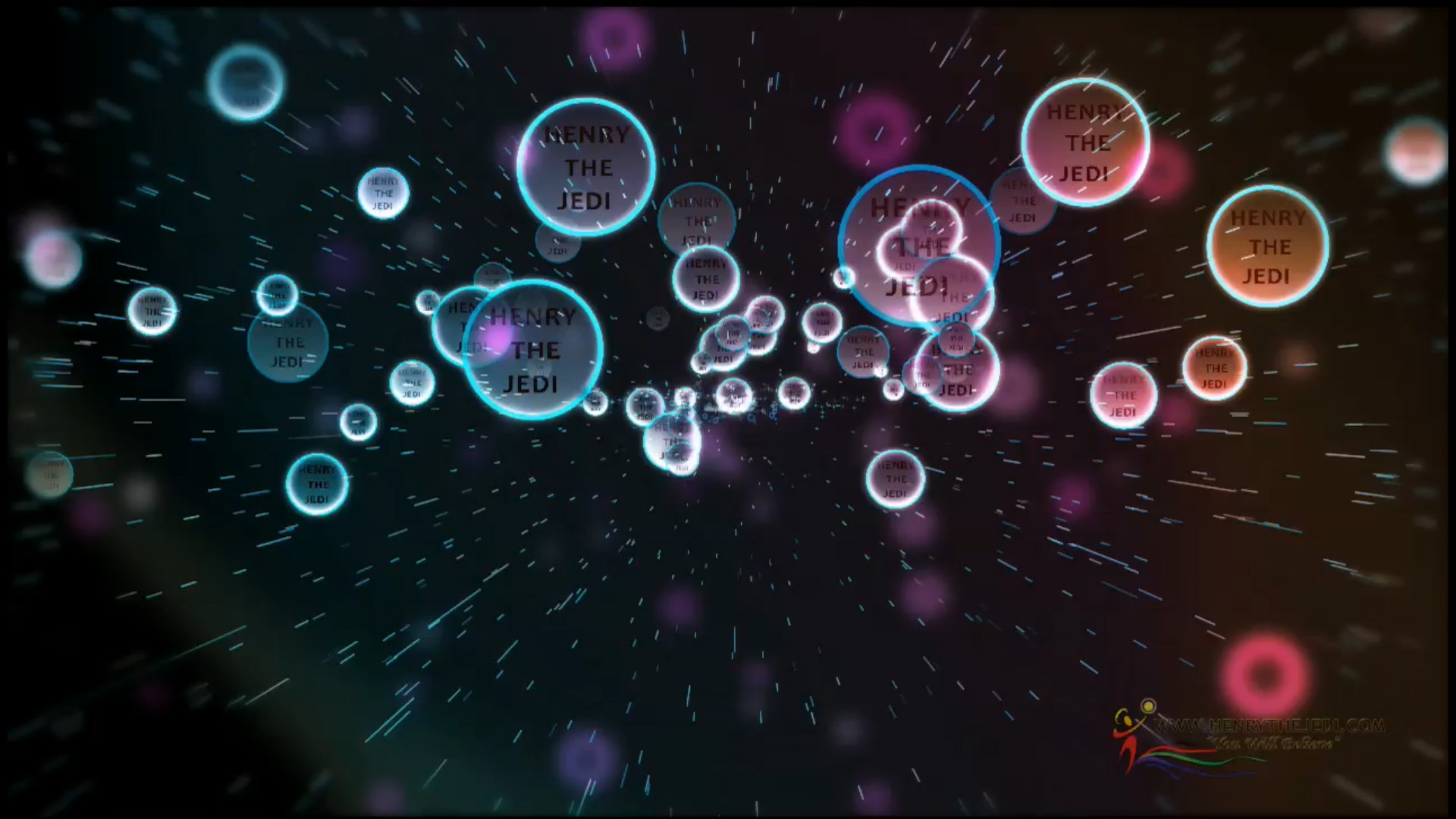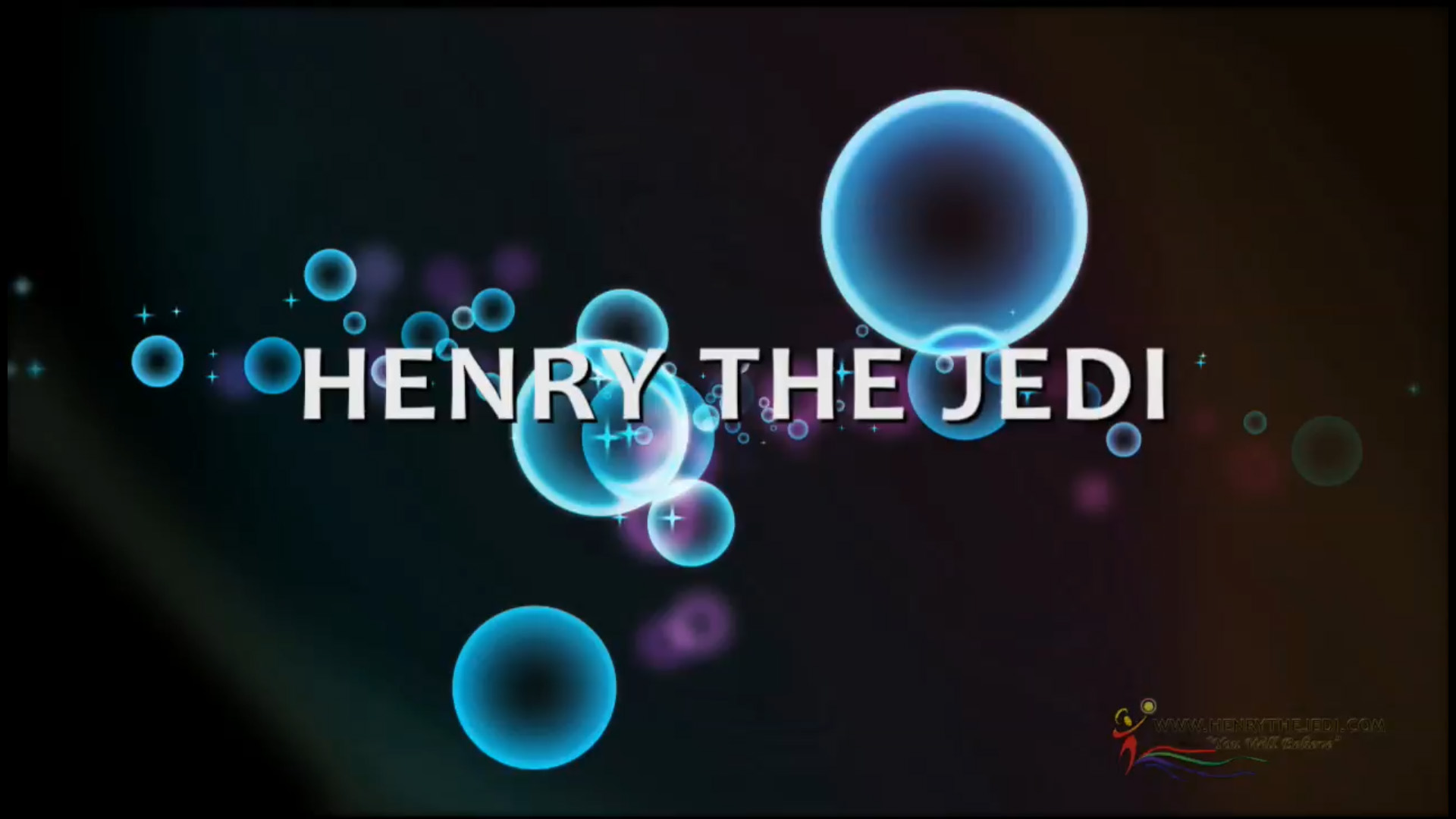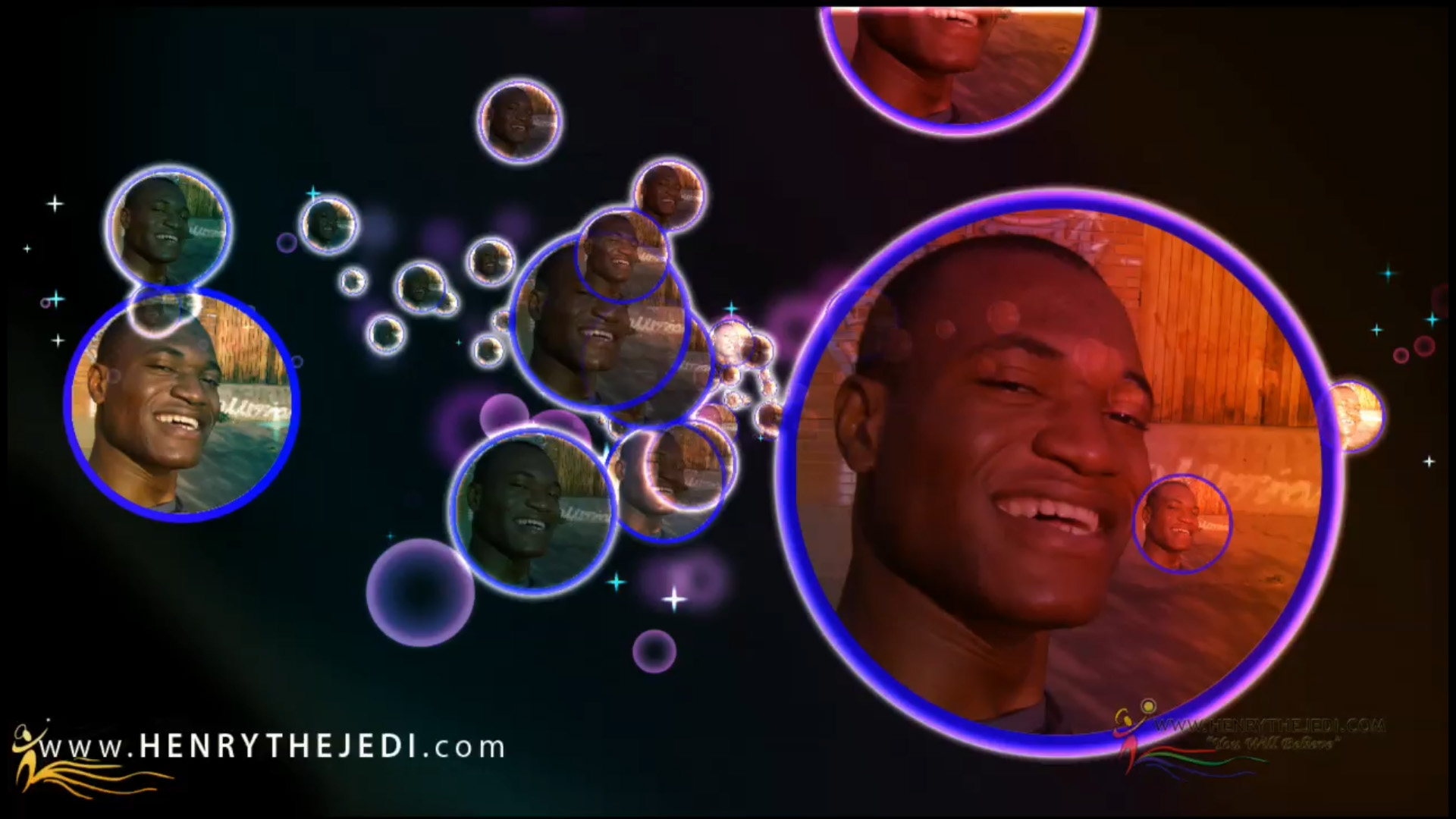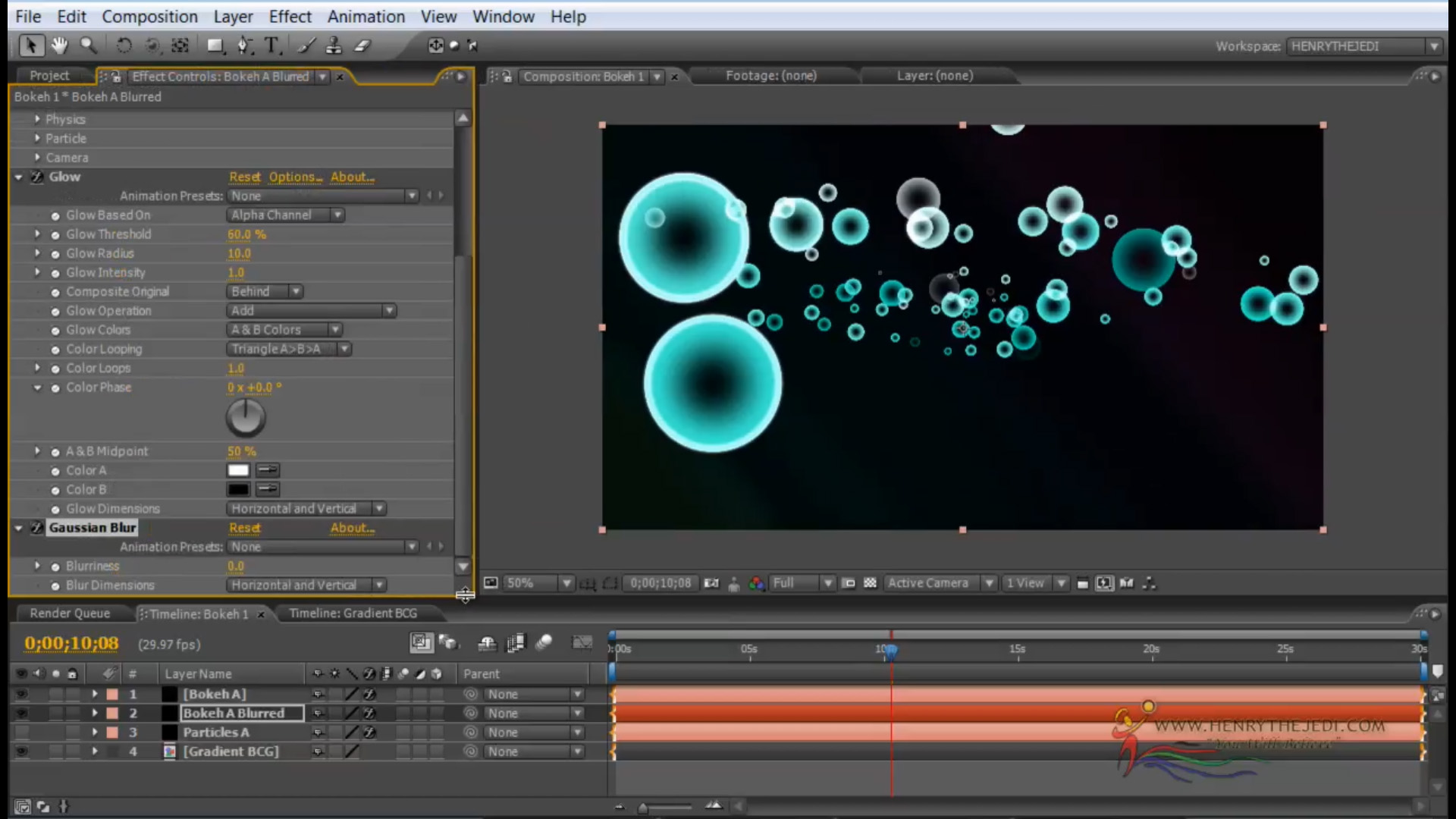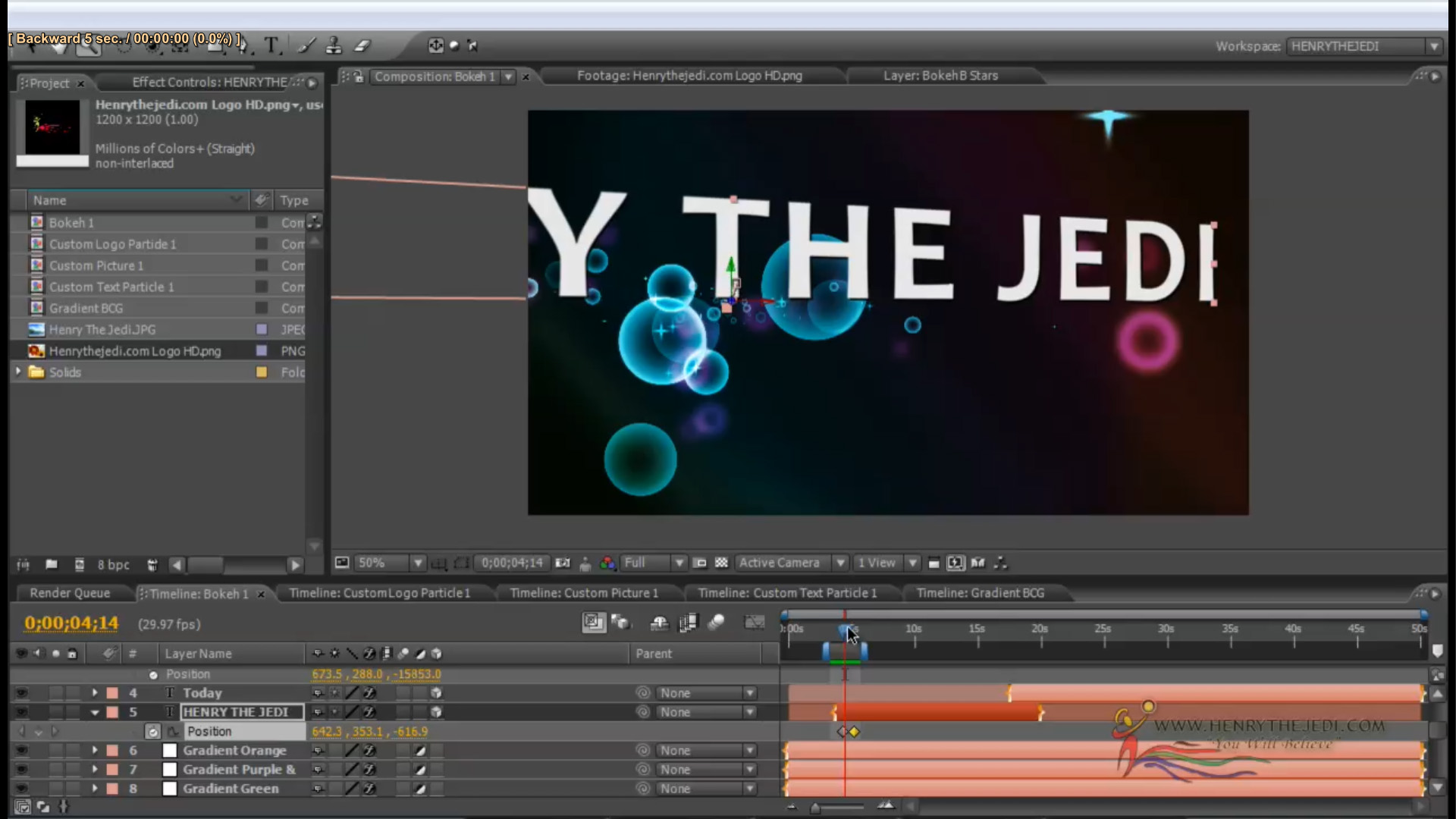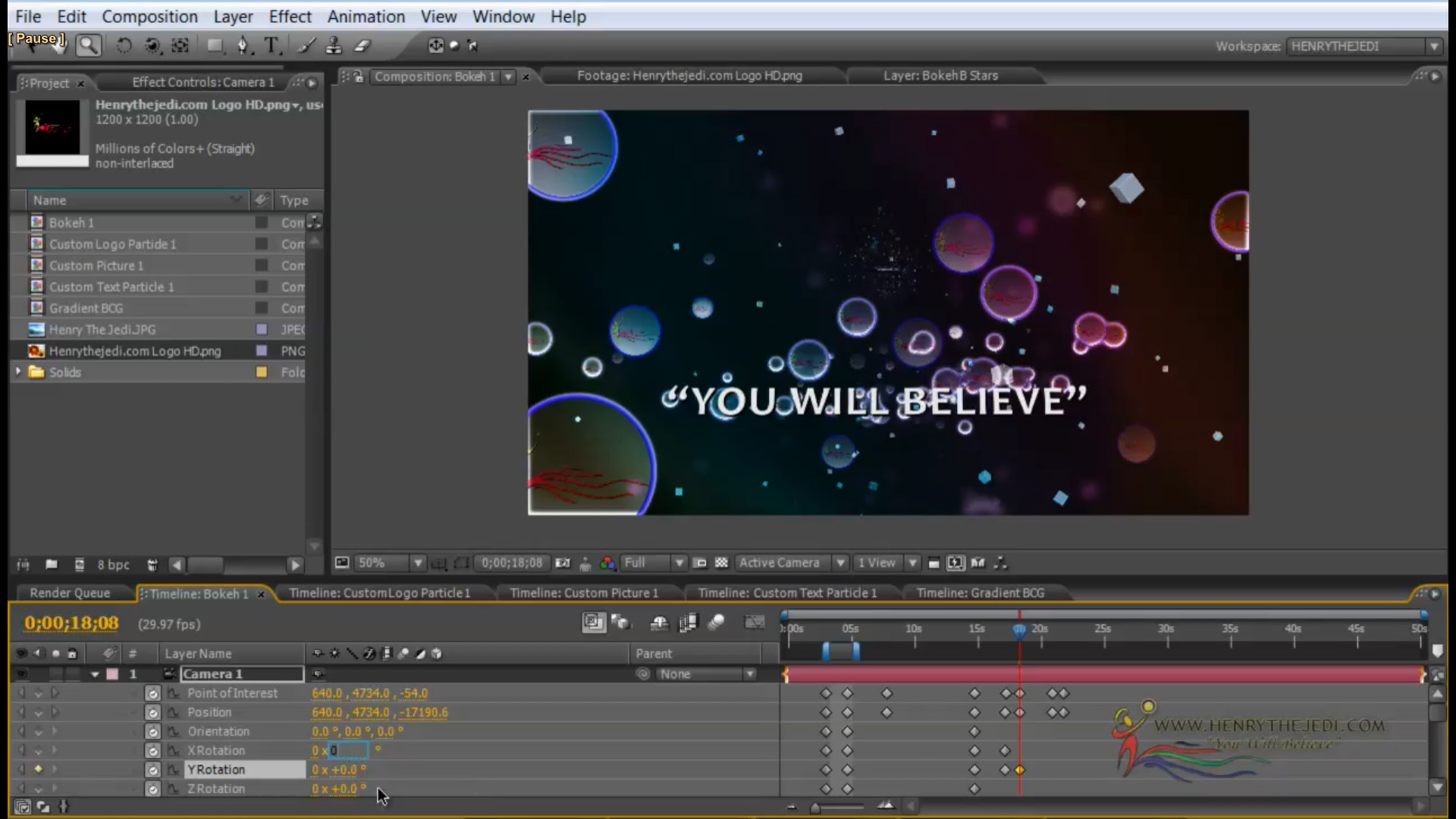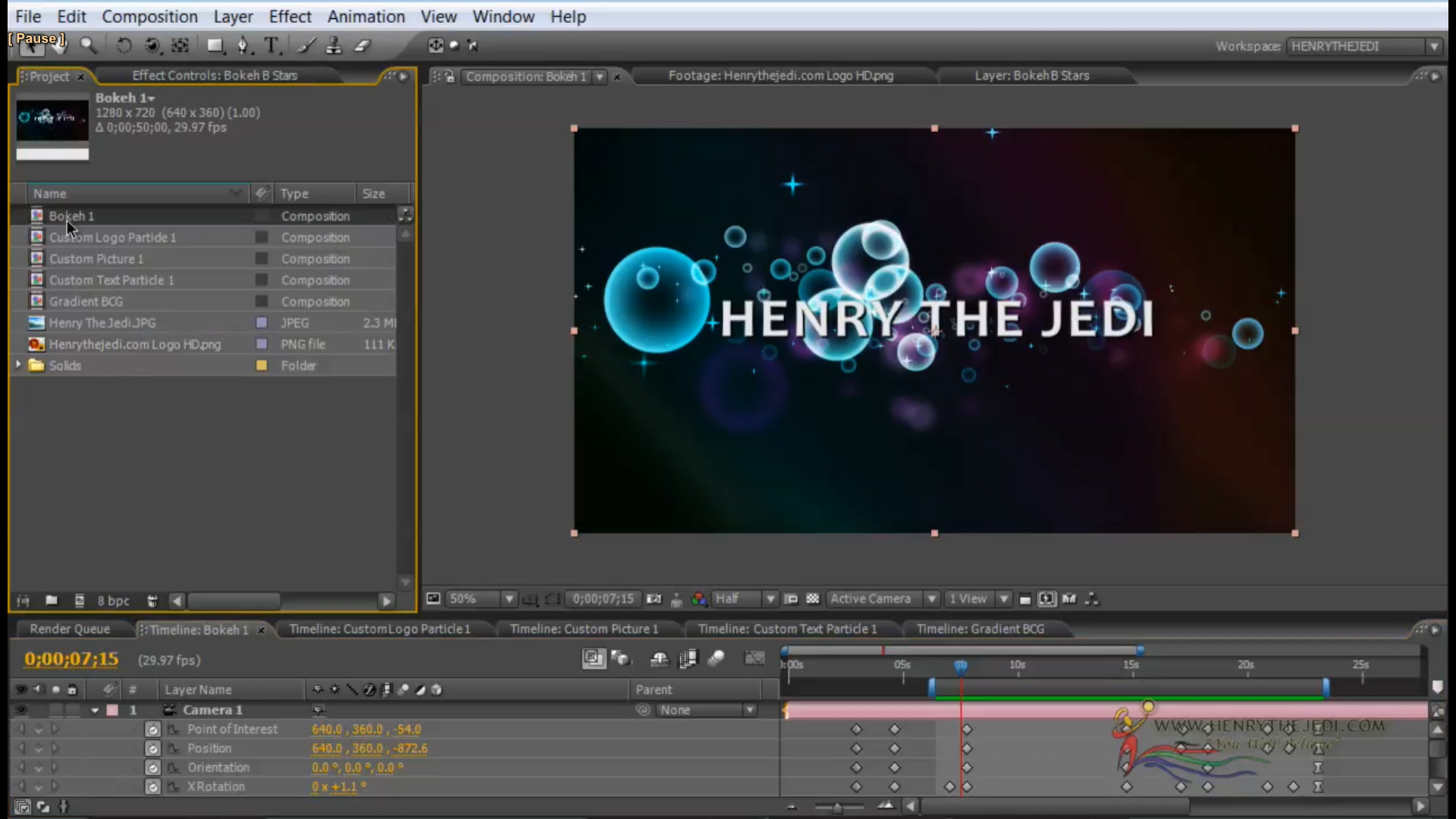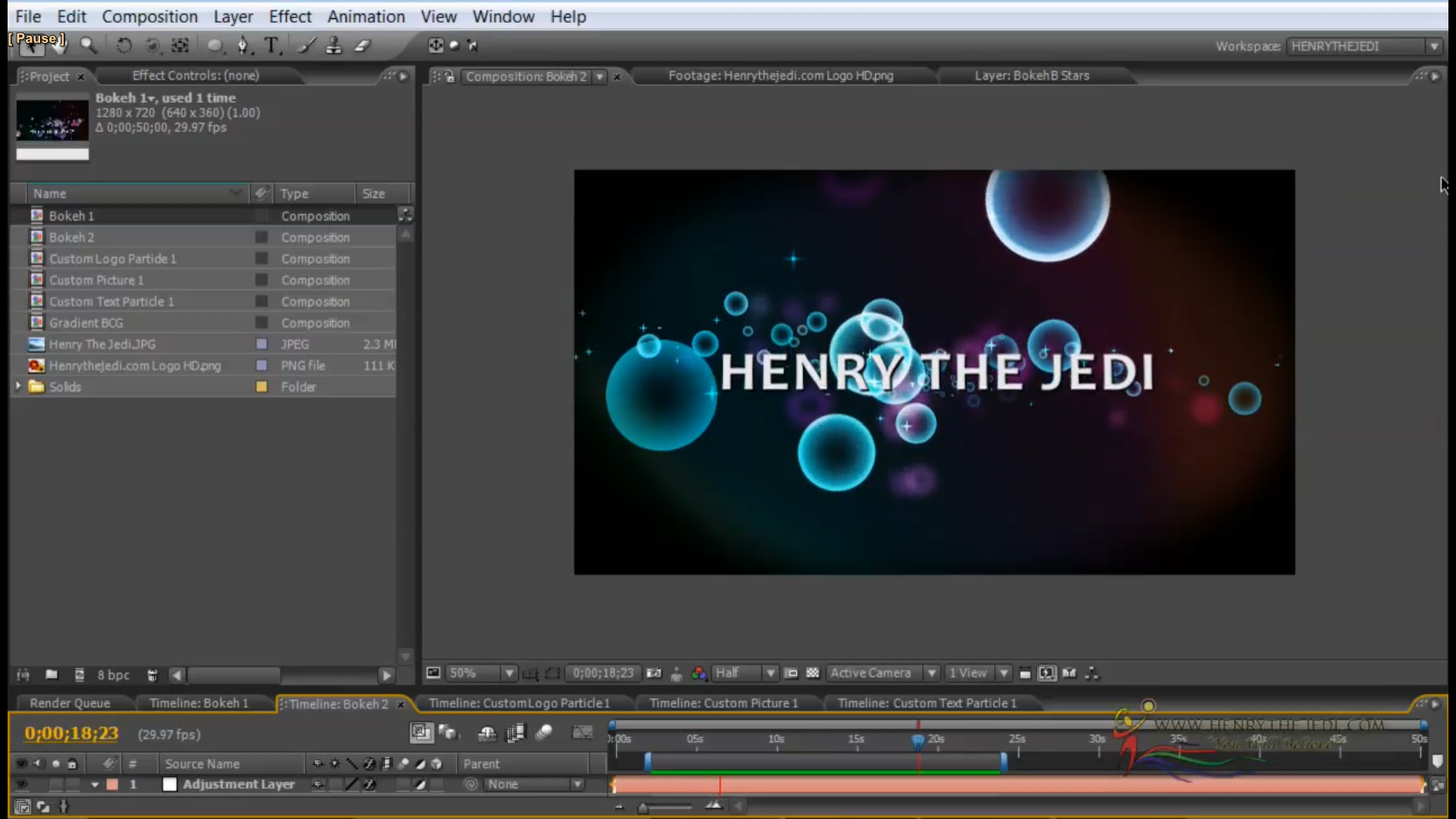 2. What software do I need to create these amazing animations?
All you need is:
• Adobe After Effects
• PC/Mac computer with at least 500 Megabytes of RAM
• A video player watch the video tutorials
3. Do I need any Plugins?
Our aim here at www.henrythejedi.com, is to help you bring out the true artist in you
You do not need any plugins to complete each of the tutorials on this DVD
We know that we cover some advanced topics on this training DVD, but we show you just exactly how you can create
some of the most awesome animations and designs using only the built-in tools
4. How do I buy this DVD or How Do I order a copy?
You can buy using PayPal, your Bank Credit Card, your Bank Debit Card(if supported), or Western Union(If you do not have a bank account)
CLICK HERE for detailed information on How To Order or How To Buy our Amazing Products or visit our Support Page