How To Build a Beautiful Cascade Home v1 Modelling
Learn how to design a beautiful home with a dramatically cascading roof from START to FINISH
We cover every creative steps of the way from modelling the walls, roofs, even the landscape/terrain
Description
Learn how to design a beautiful home with a dramatically cascading roof from START to FINISH

Very few home designs invoke such a leap of imagination
Be prepared to learn how to design this architectural masterpiece made of steel, concrete, glass, and stone

We cover every creative steps of the way, that's why these videos last around 20 HOURS AND 35 MINUTES!

In this groundbreaking 3d max training DVD, you will learn how to:

Use very efficient Polygon modelling techniques of an entire house
Design/Model a ground/terrain with hills and terrain deformation that looks natural
Design/Model a river and a lake
Design/Model natural looking rock/stones/boulders formations
Design/Model a very complex roof design that curves and cascades along the entire length of this home and its terrain
Design/Model the house foundations, walls, window frames, roofs, glass panels
Design/Model Doors and Windows that are fully functional and can be opened and closed
You will learn clever techniques to keep your polygon count low
 while yet maintaining a very good looking model for efficient scene memory optimization
Build a nice road and parking that leads all the way to the house
This DVD contains the 3D model of the house along with all the textures that you need to make the house from beginning to end, and video tutorials lasting
around 5 hours
All required third-party plugins included: in True Henrythejedi.com Tradition, we save you time and money on expensive plugins by relying on 3D Max's limitless creative possibilities
This is truly a MASTERCLASS in 3D Architectural design
This house design is my own interpretation of the Cascade estate designed by architect Wallace Cunningham at http://www.cascadeparkcity.com
---
1. What is the How To Build a Beautiful Cascade Home v1 Modelling Training DVD?
| Course Outline | Course Details |
| --- | --- |
| 1 Getting Started with the 3D House Design | Software Used: Autodesk 3D Studio Max |
| 2 Modelling the Foundation of the 3D House | Skill Level: Intermediate/Advanced |
| 3 Modelling the Walls of the 3D House | Duration: More Than 5 Hours |
| 4 Modelling the Roof of the 3D House | File Download Size: 9.6 Gigabytes |
| 5 Modelling the Road | |
| 6 Modelling the Land/Terrain of the 3D House | |
Some of the Content From the Tutorial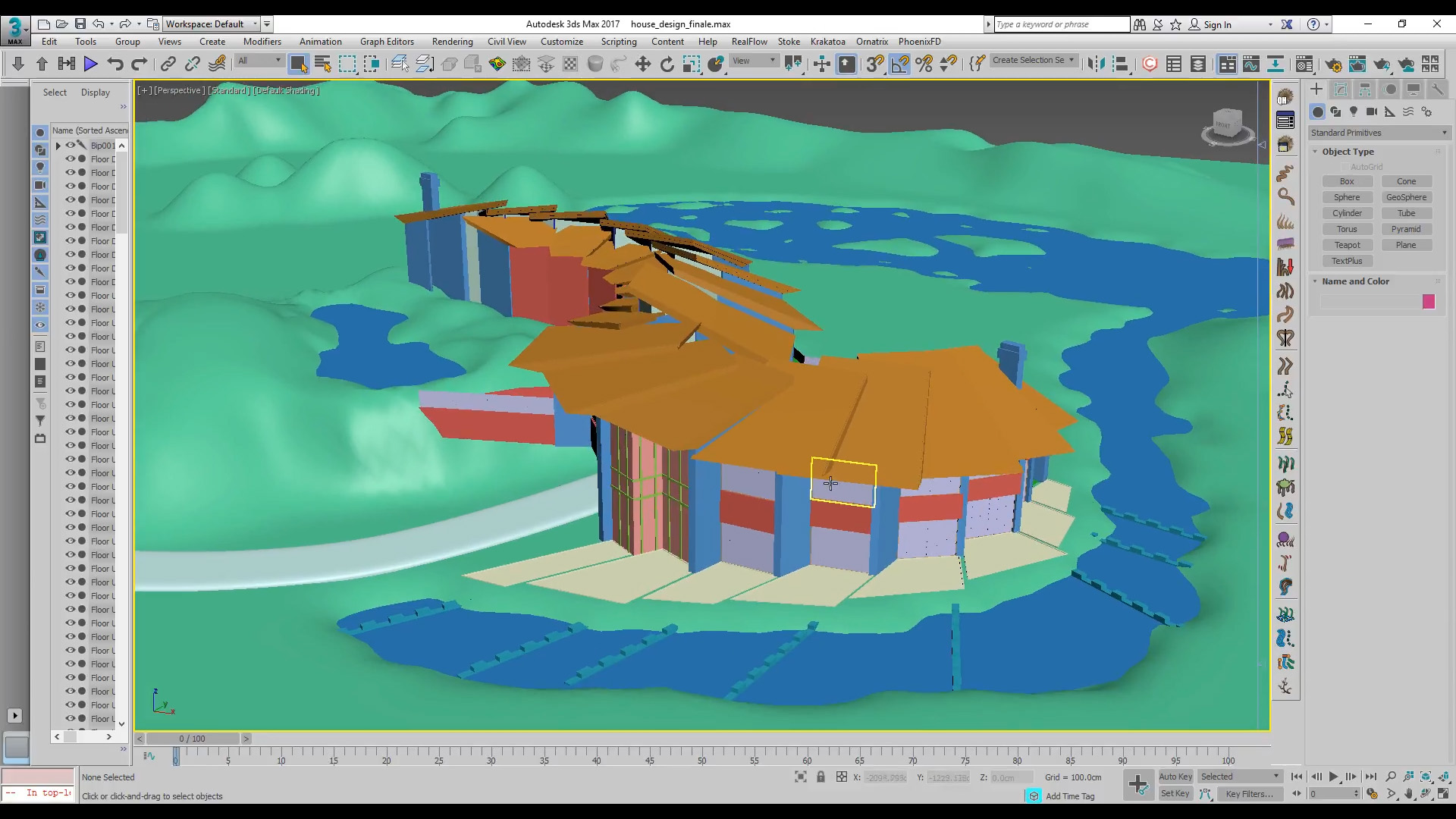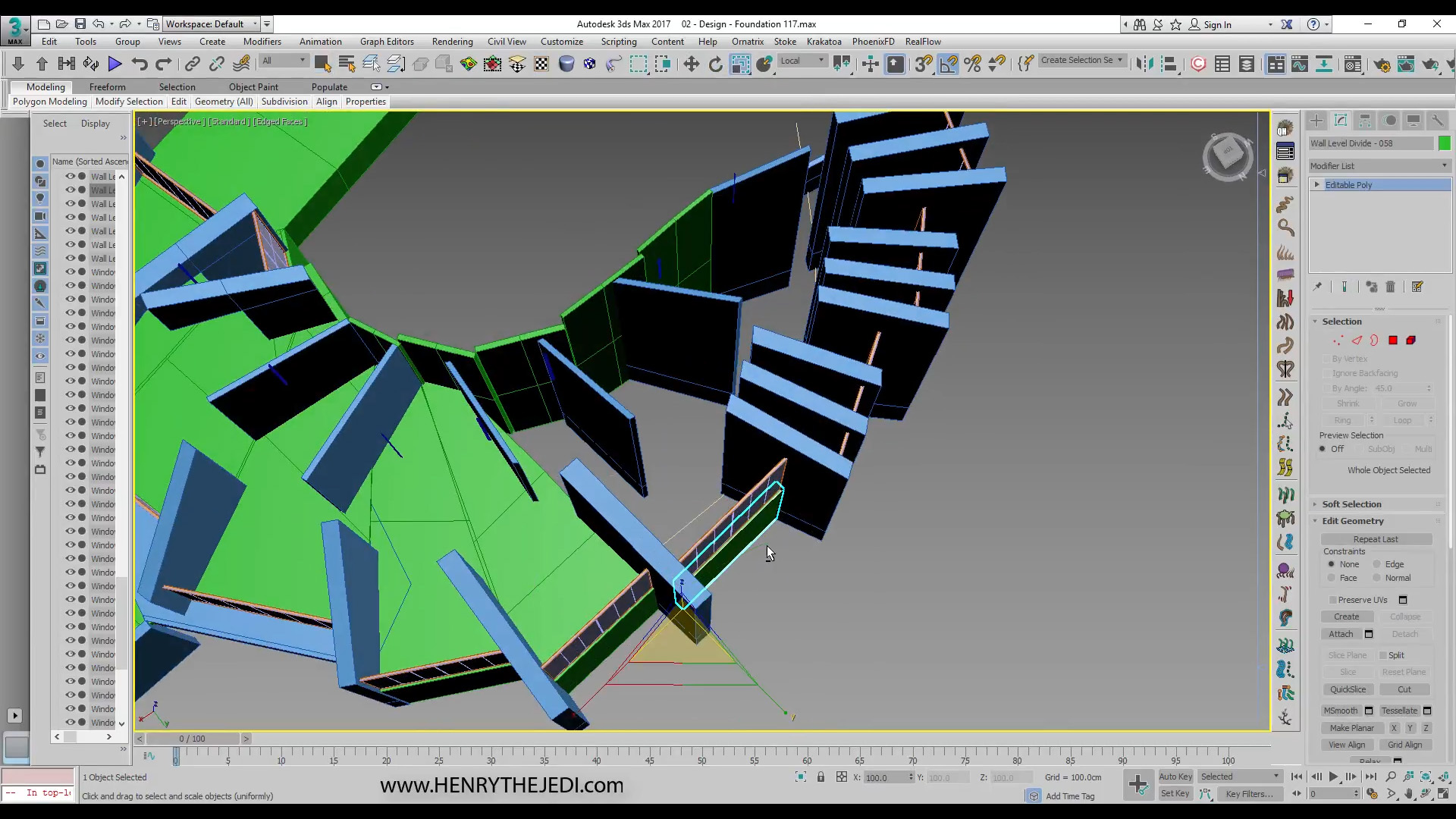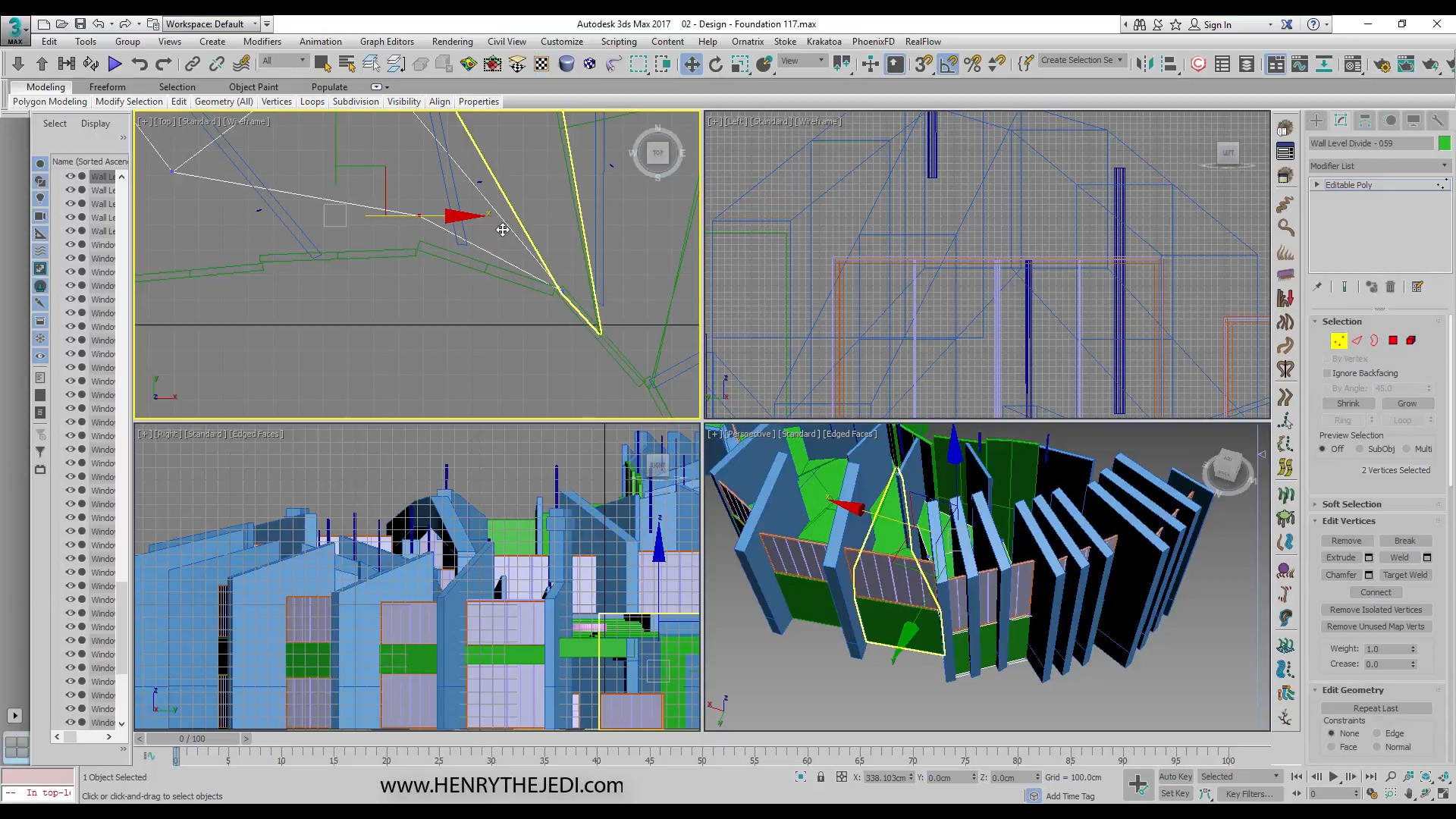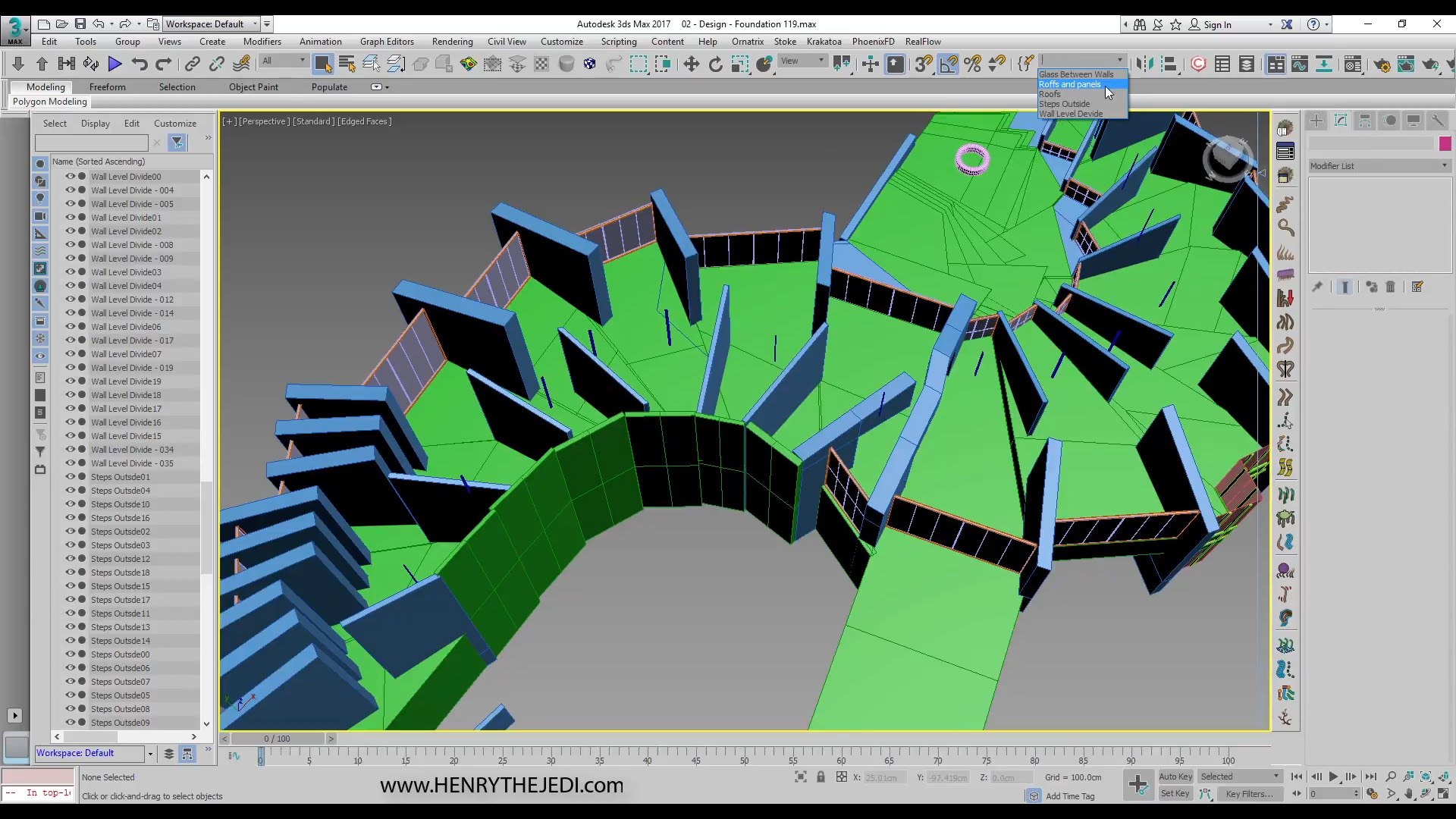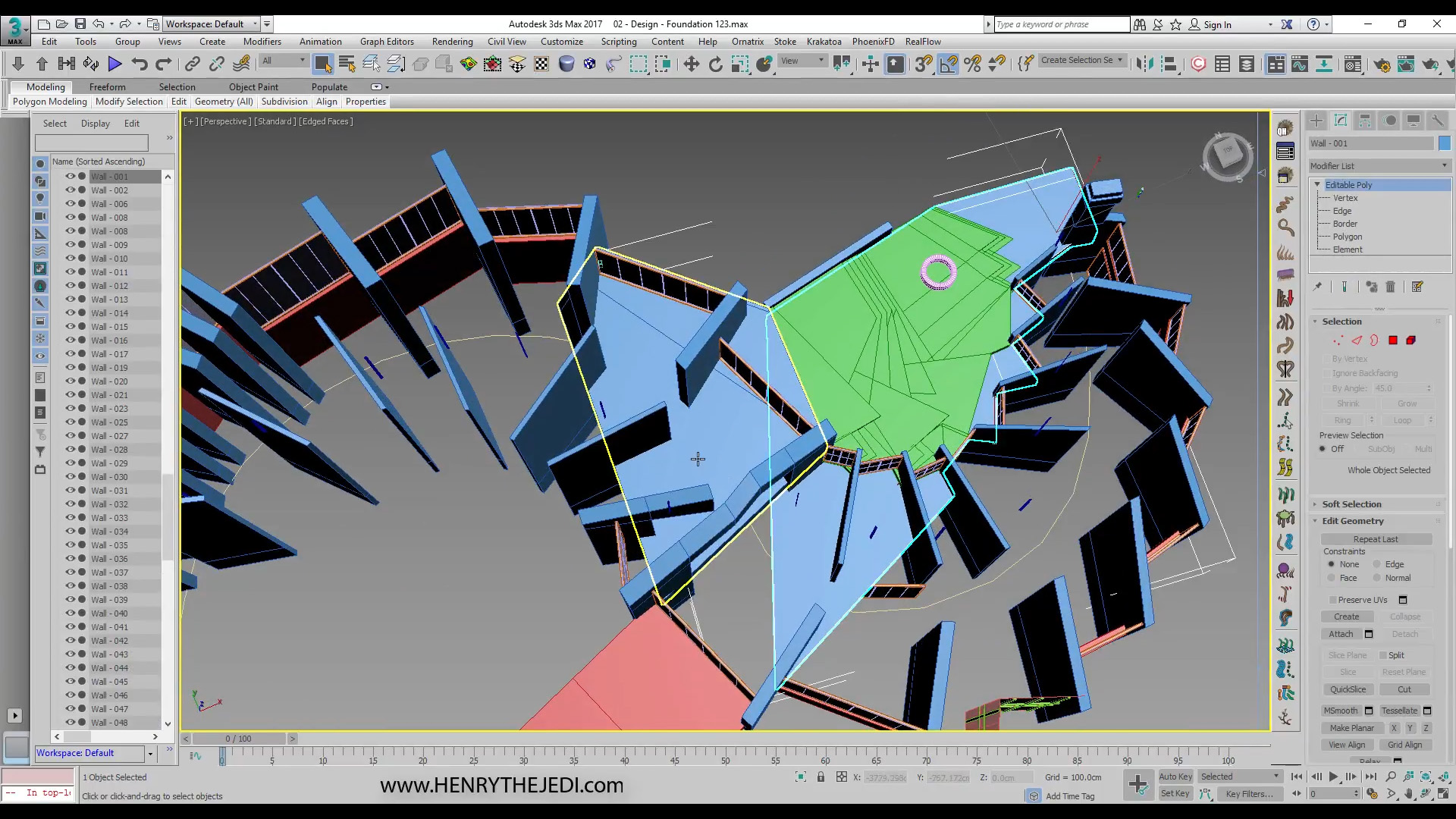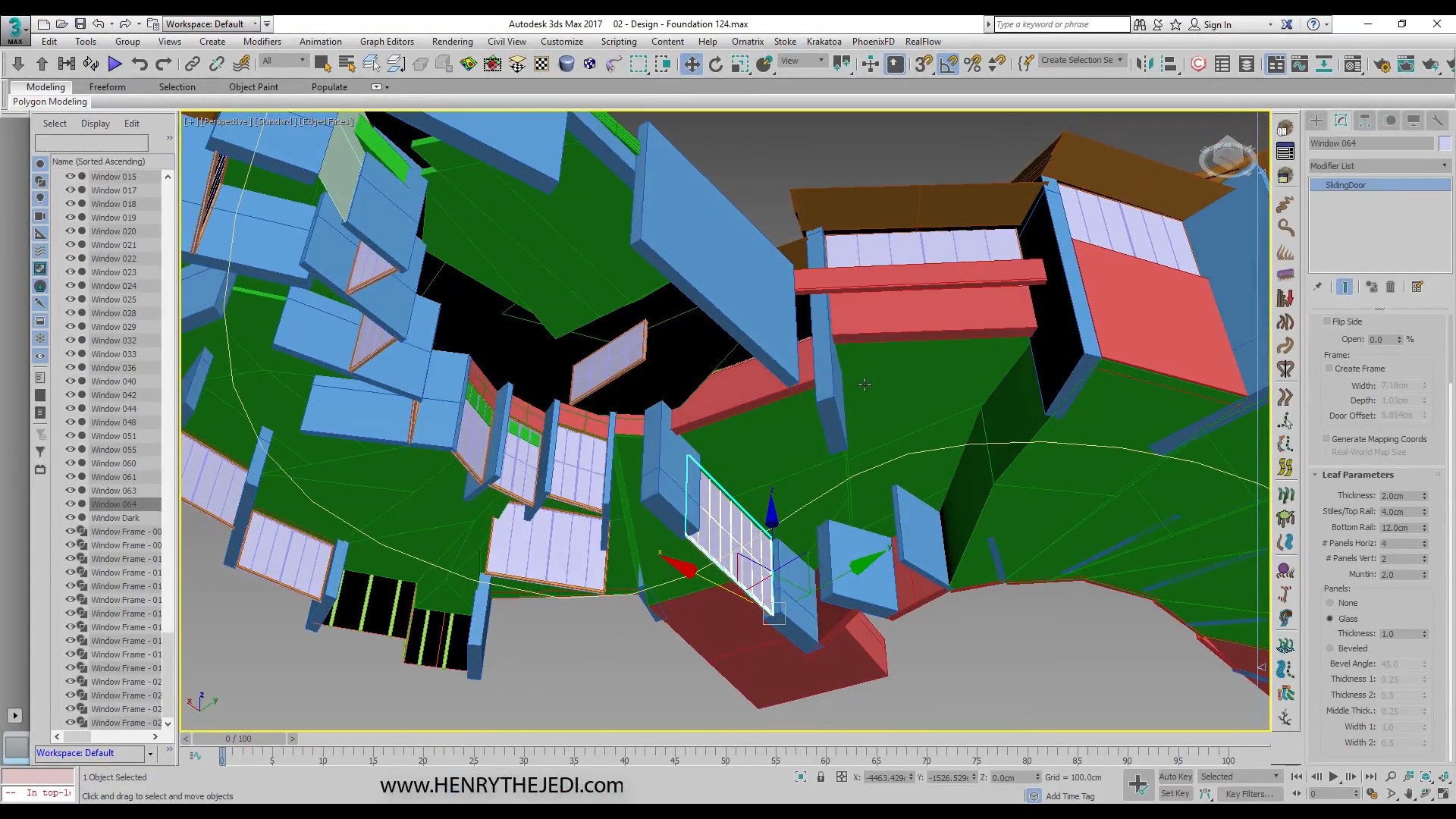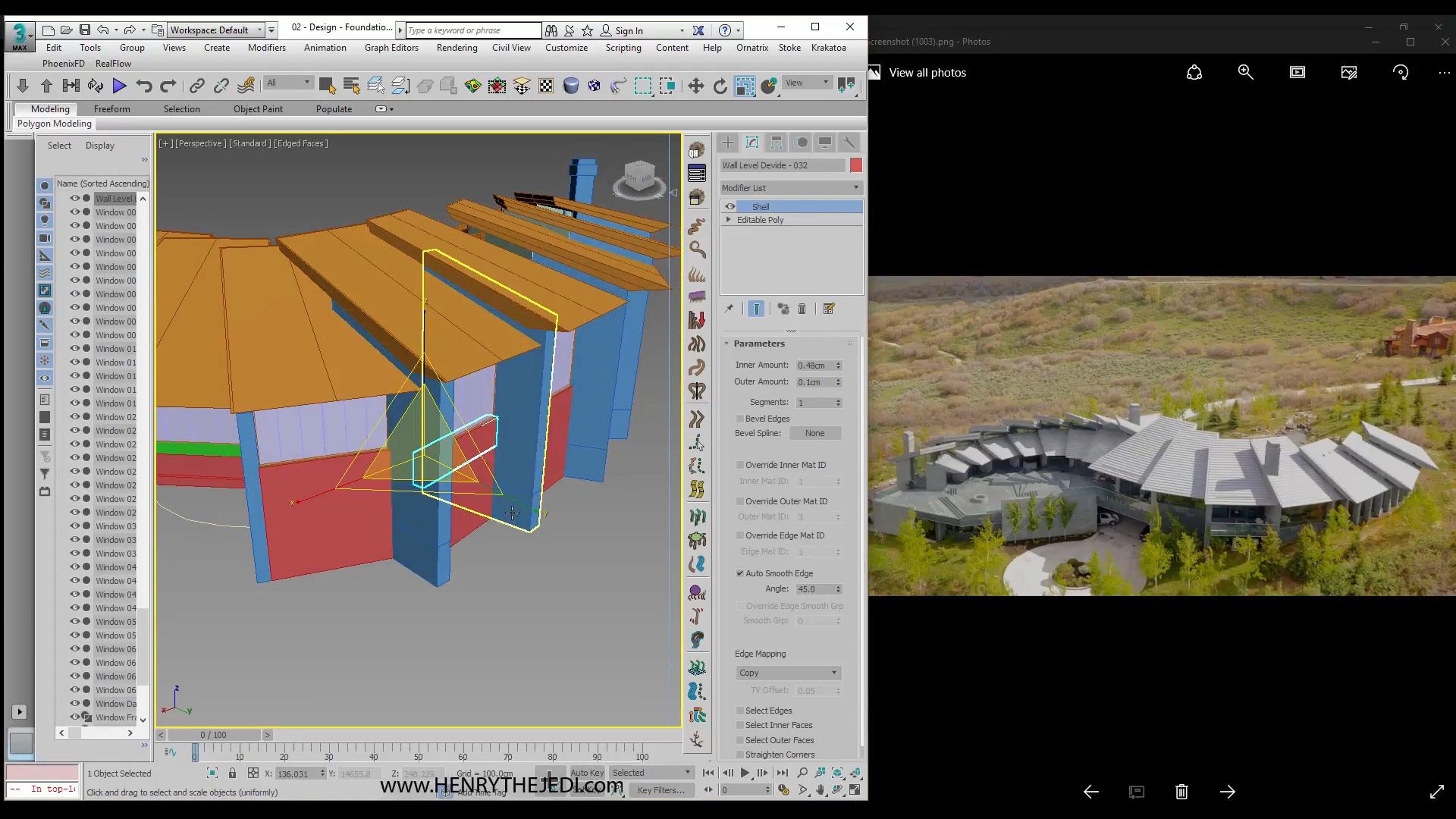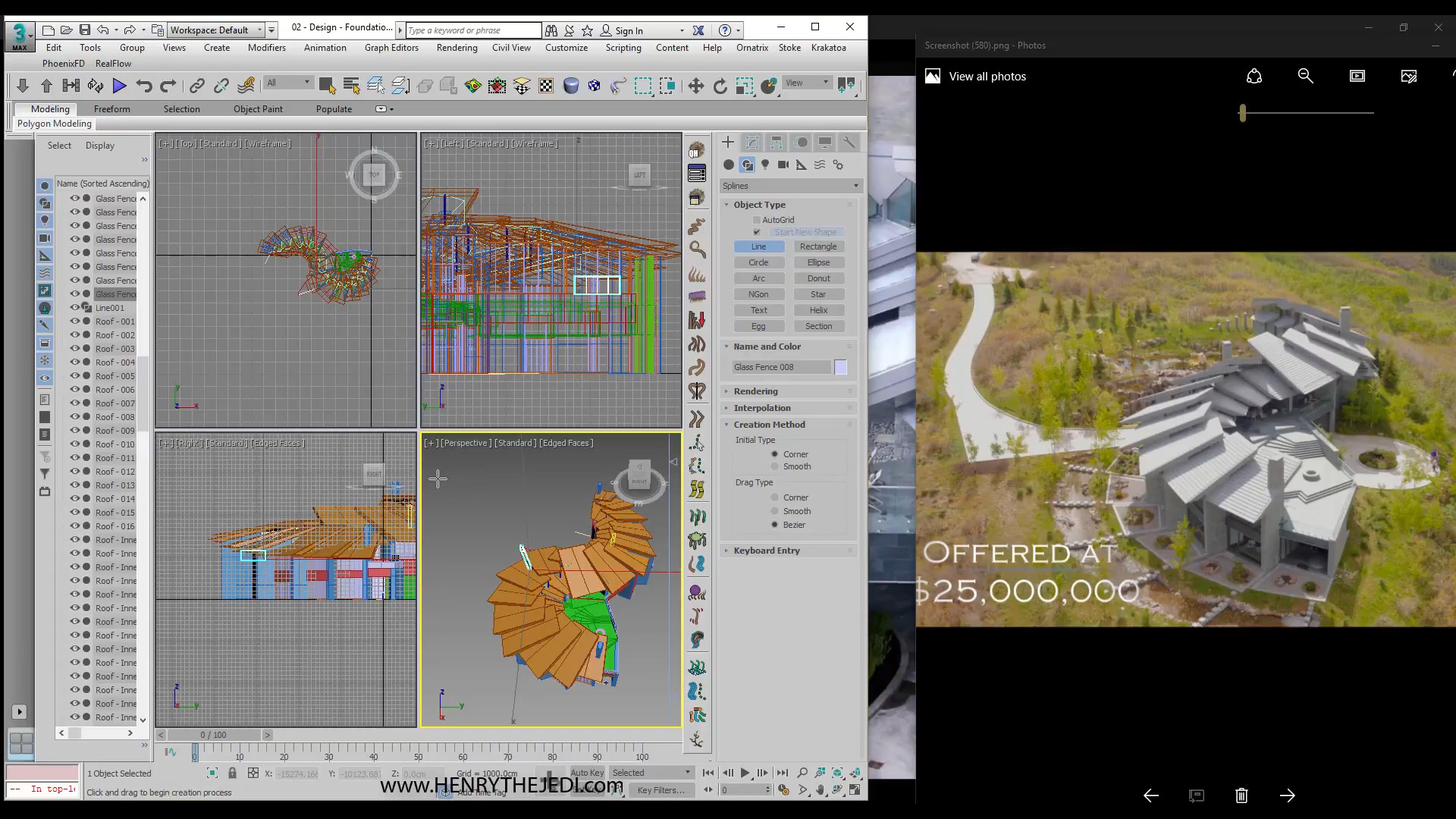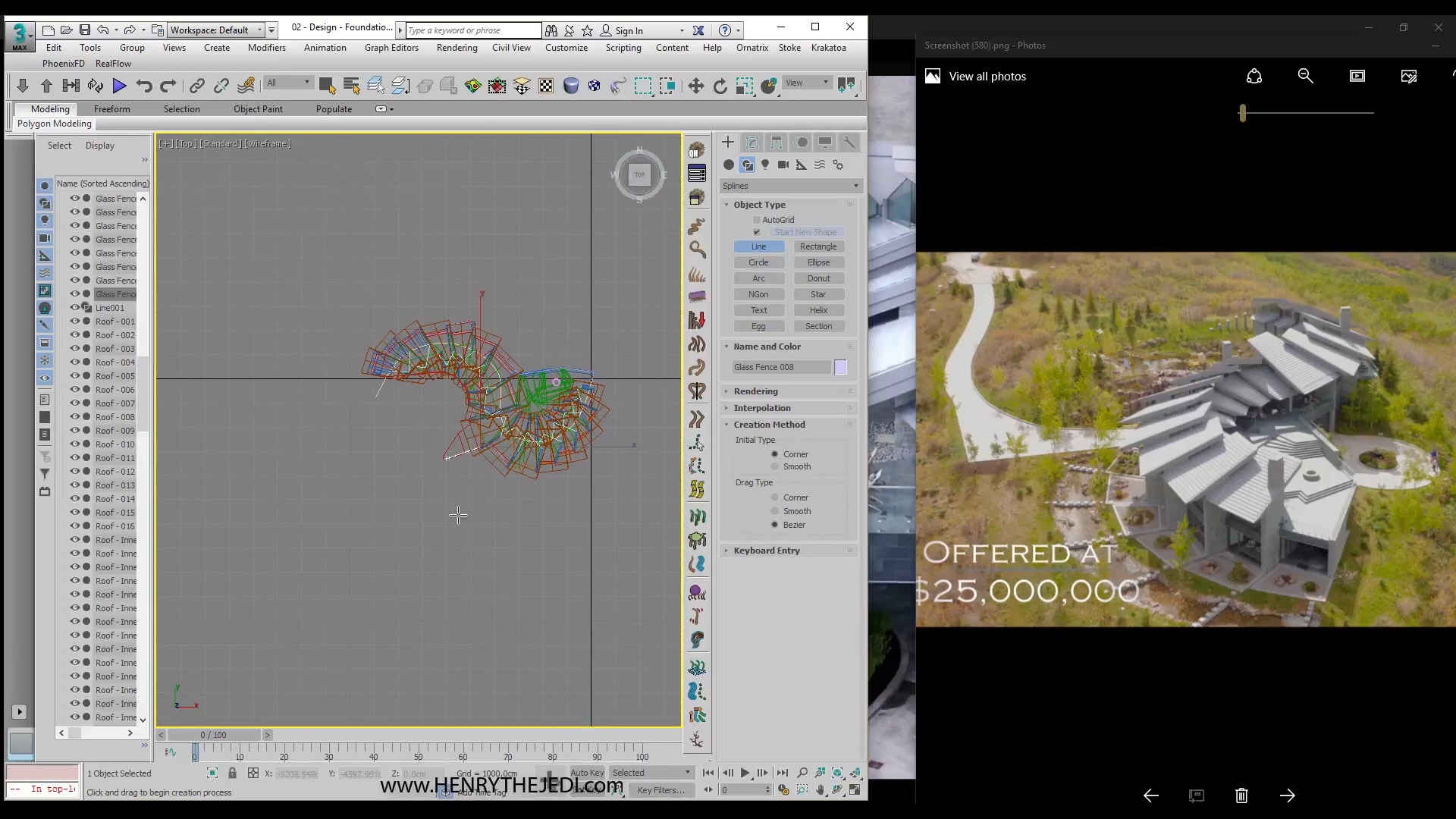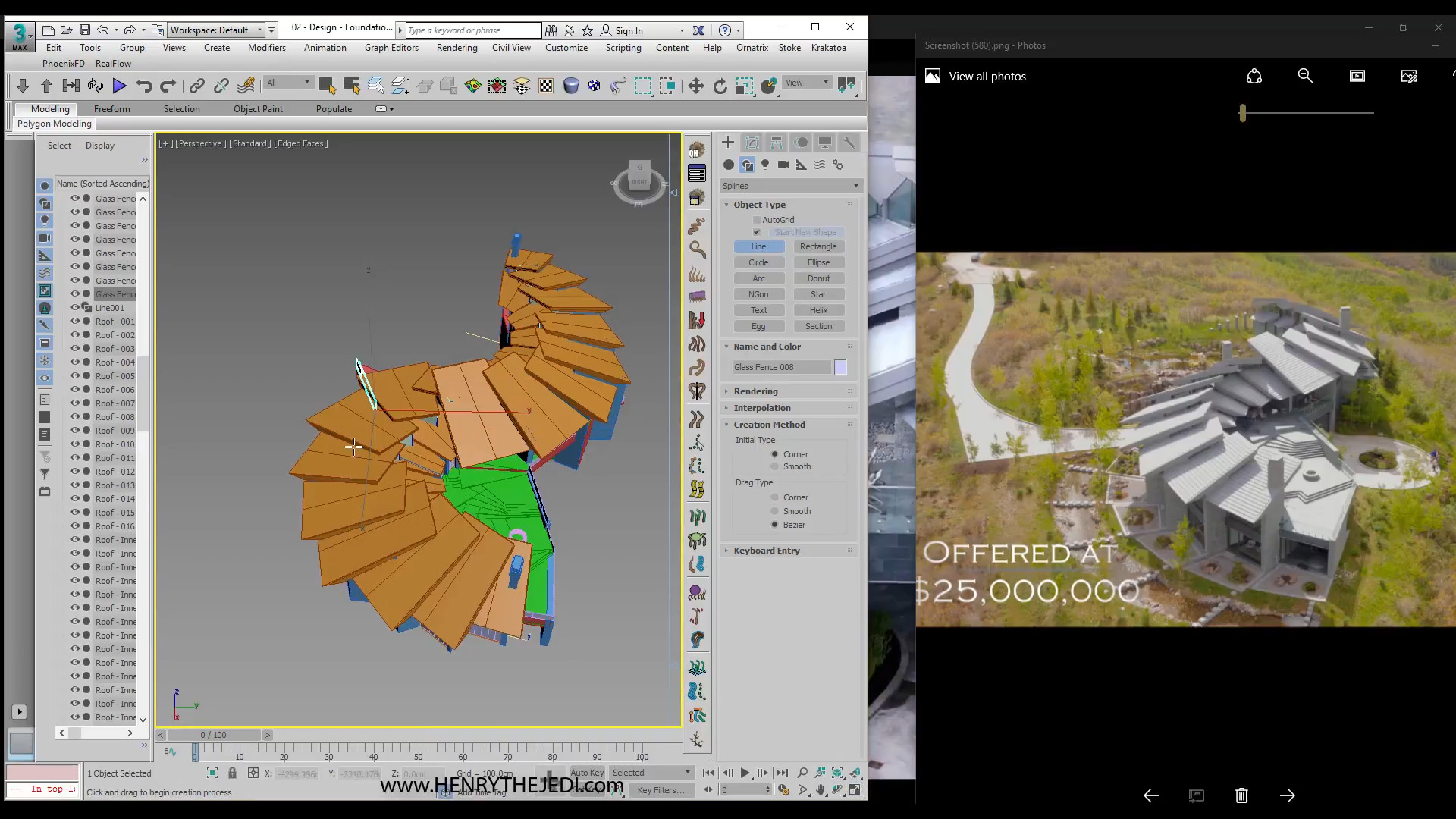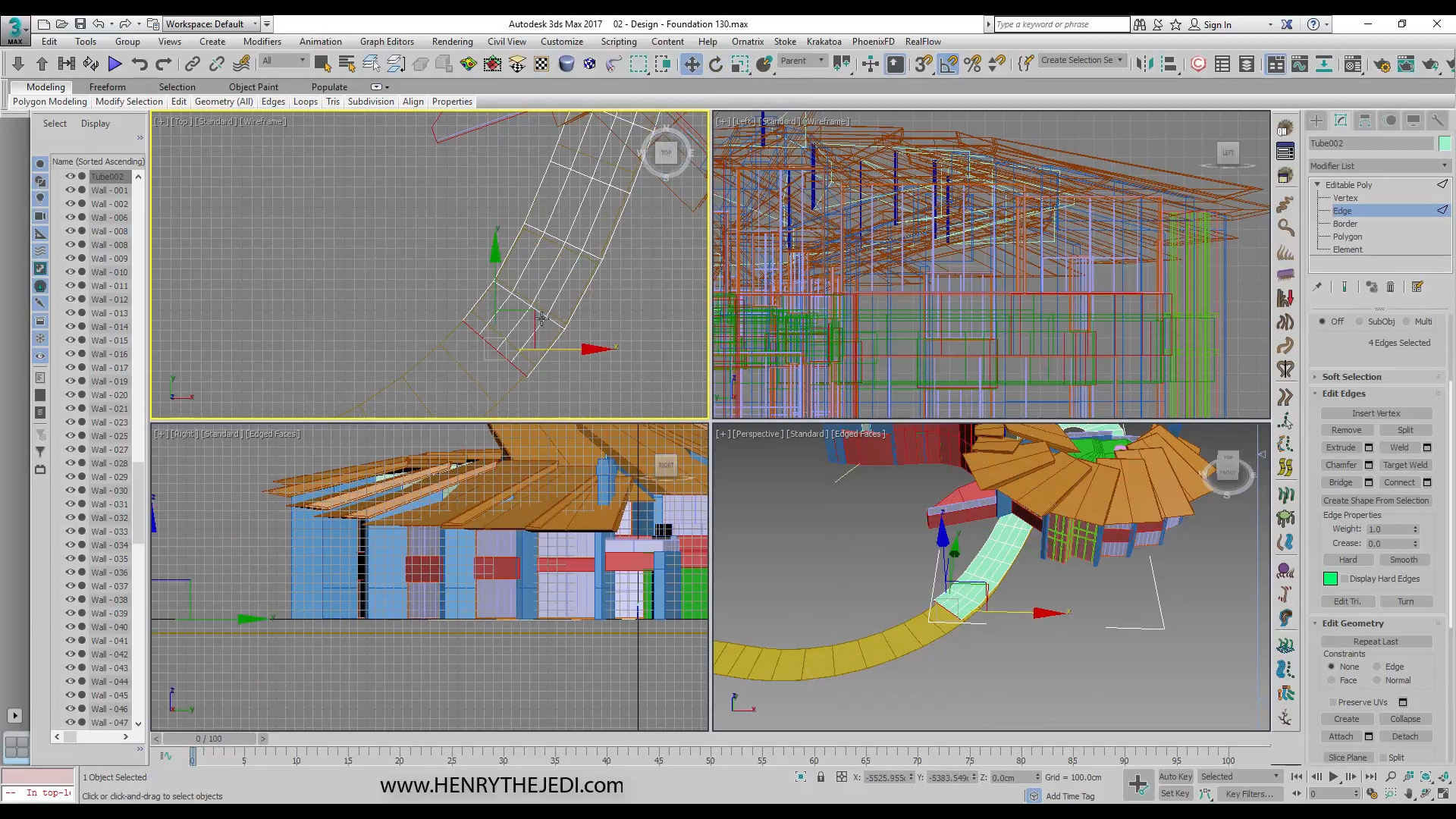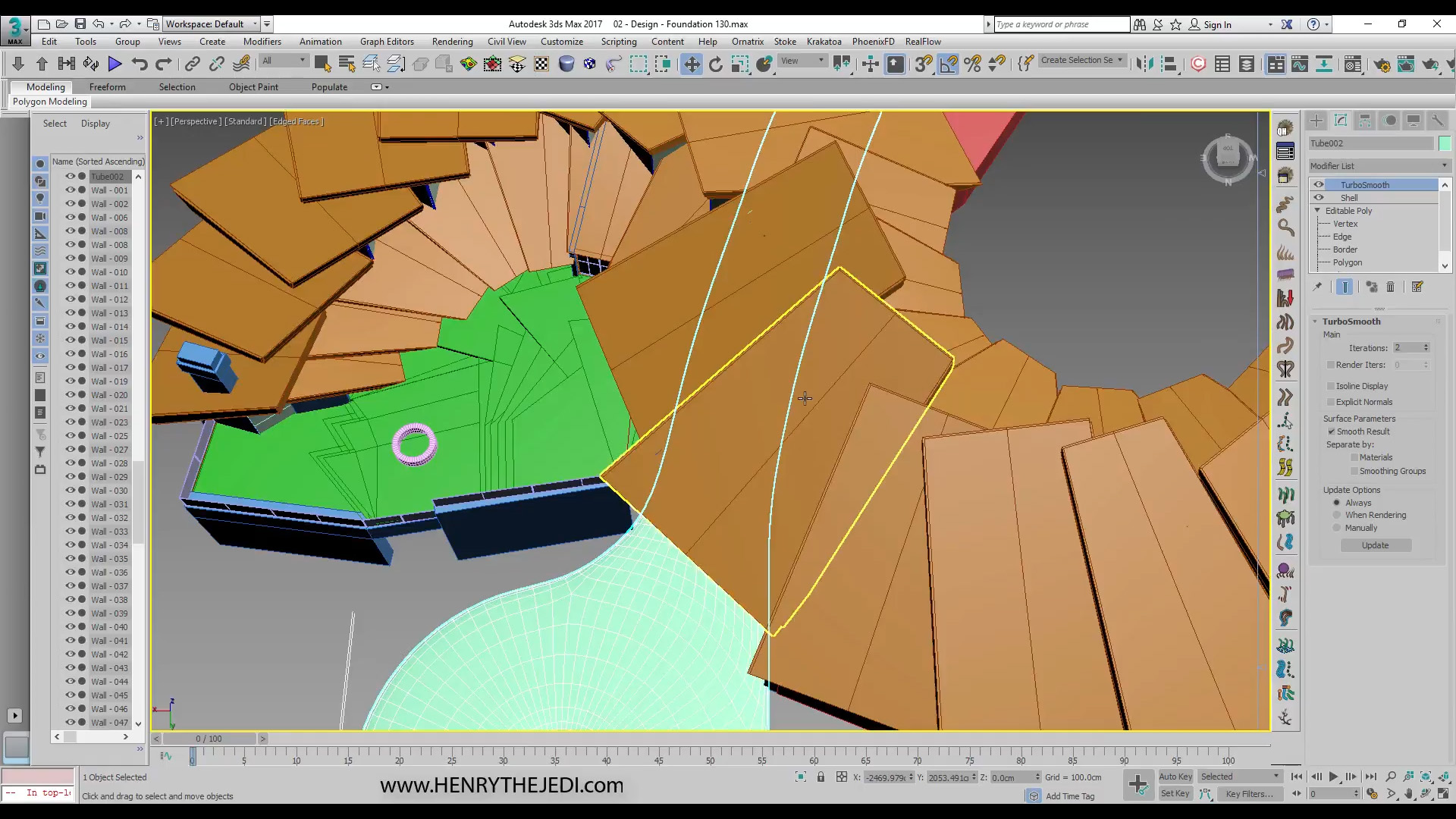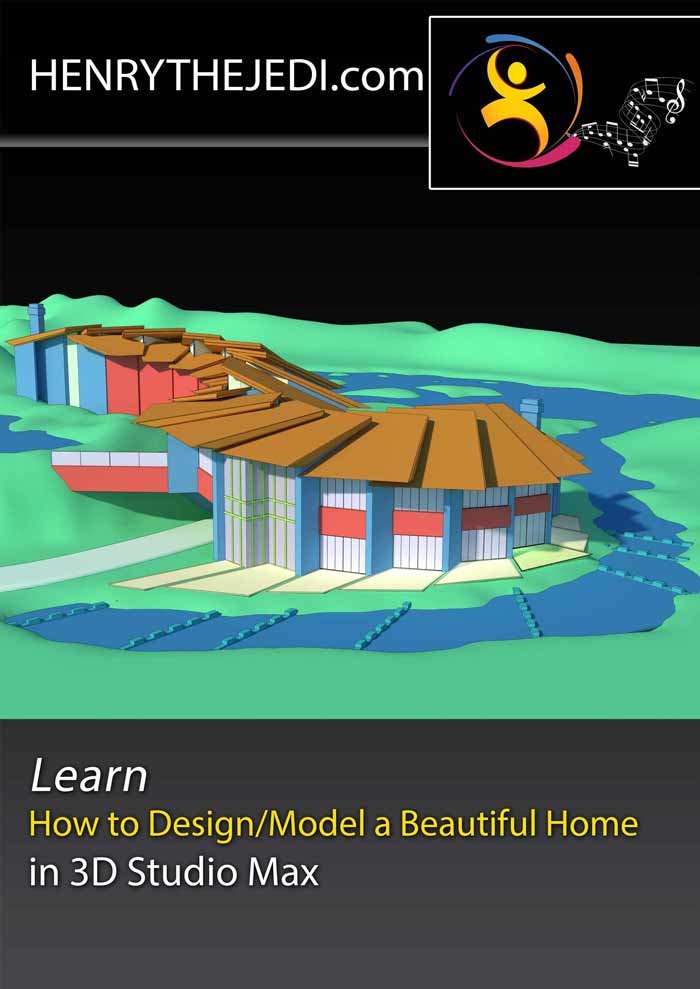 2. What software do I need to create these amazing animations?
All you need is:
• Autodesk 3D Studio Max
• PC/Mac computer with at least 500 Megabytes of RAM
• A video player watch the video tutorials
3. Do I need any Plugins?
Our aim here at www.henrythejedi.com, is to help you bring out the true artist in you
You do not need any plugins to complete each of the tutorials on this DVD
We know that we cover some advanced topics on this training DVD, but we show you just exactly how you can create
some of the most awesome animations and designs using only the built-in tools
4. How do I buy this DVD or How Do I order a copy?
You can buy using PayPal, your Bank Credit Card, your Bank Debit Card(if supported), or Western Union(If you do not have a bank account)
CLICK HERE for detailed information on How To Order or How To Buy our Amazing Products or visit our Support Page